How To Choose Wall Art For Your Living Room
Wall art helps in taking your living room to the next level without spending a lot on renovations. It makes your home more inviting and adds personality to your room. Wall decor could be as simple as a wall hanging or a piece of art or even photos. 
It is much easier to give your living room a new look with wall art. But not all of us are art connoisseurs. In fact, many of our clients have told us about how they find this process to be confusing and cumbersome.
So, how to go about choosing the perfect wall art? There are no set rules when it comes to reflecting one's creativity, these few basic guidelines would help you in opting for the right kind of art piece for your living room.
Image – Max Vakhtbovych/ Pexels
Deciding where you want to place the art piece is an important decision that you would need to take before even beginning the process of sourcing. It is not necessary to hang wall art on the walls. You can also place them against a wall to create a focal point.
If you plan to hang the art pieces on the wall, ensure to hang them at least 15 centimeters above the edge of the furniture.
Once you have decided on the location, you would be better prepared to make other decisions such as the style of art piece, size, type of frame, etc.
Does the decor piece reflect your taste?
Image – WangMing'Photo/ Pexels
This is the first question you would need to answer when you start sourcing art pieces for your living room wall.
The walls are both an extension and a reflection of your personal preferences. Select a piece you love, and not because someone else has it or is recommending it. The art piece you chose should evoke positive feelings in you and if it doesn't it is time to look at another piece.
There are various styles for one to select from – abstract prints, modern paintings, folk or traditional art, Scandinavian etc. whatever style you choose it should blend in well with the rest of the theme and style of your home. A tribal painting might look out of place in an ultra-chic living room.
If you wish to select a wall art by colour, then the easiest way to go about it is by selecting the most prominent colour in the room and interpreting it in various shades in the wall art. You can also look at colours complementing the colour most present and adopt them in the art piece.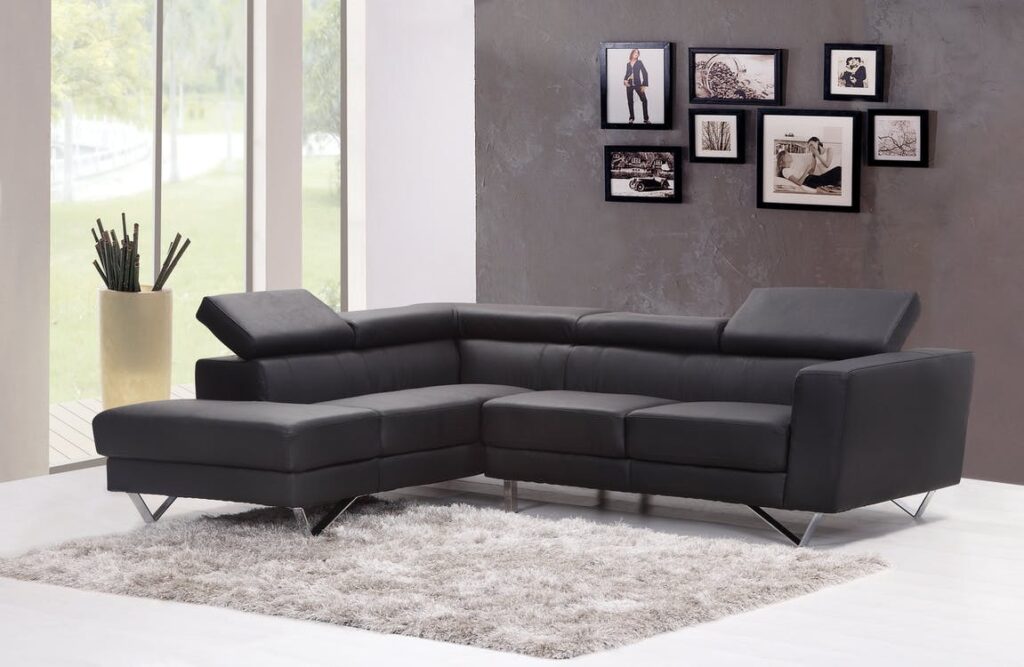 Image – Pixabay
The size of the frame or art piece significantly impacts creating an impression. You can choose the size depending on the kind of impression you want to highlight.
Hang art pieces larger than 1 meter in length if the aim is to use the art pieces as the focal point of the room. These oversized pieces work best when placed above equally big pieces of furniture. If you want to create a dynamic effect, grouping small frames (around 40-60 centimeters long) works wonders.
Medium wall art pieces (approximately 60-80 centimeters in length) are the most versatile to work with. Hung as single pieces or in pairs, they can uplift any understated room.
Mini wall art pieces (25-45 centimeters in length) are the latest trend. They work best when hung in groups rather than as standalone pieces.
Image – Max Vakhtbovych/ Pexels
The size of the art piece should be proportional to the furniture. You should not ignore the aspect of proportion as it plays a huge role in defining the overall effect. Also, you would need to take into consideration the proportions of the room.
An incorrect size would make the wall art look out of place.
As a general rule, art pieces should not be over two-thirds longer than the largest sofa.
Image – Pixabay
Instead of buying ready-to-fit art pieces, you can also accent the wall by hanging customized art pieces. If you have kids, you can even frame the drawings made by them over the years. The collage would not only be a piece of attraction but also a time capsule of your kids' artistic skills.
If you are a travel aficionado, you can pick up interesting pieces during your travels and adorn your walls with them. A mix and match of art pieces from different parts of the world would create a style statement that is unique and totally "you."
Image – Max Vakhtbovych/ Pexels
The cost of art pieces would vary depending on the source. Whether you are buying customized art pieces or buying them from cottage emporiums, fairs, exhibitions or vintage markets.
Mass-produced art is easier on the wallet. The pricing also depends on the artist's fame, medium, material, theme, etc.
Working with a pre-defined and fixed budget would help you in ensuring you don't go overboard with your spending.
The ultimate aim of including wall art is to transform the living space and make it more vibrant and appealing. We hope these tips would help you make informed choices when you are selecting art pieces for your living room wall.
You may also wish to check out this article where we talk about the most common living room design mistakes and how to fix them.