Advantages of Folding Furniture
Rental homes, frequent shifting, and small-sized apartments are the reality for many these days. With skyrocketing retail prices, one-bedroom apartments or studios have become a popular choice with the newly employed crowd. Since space is a constraint, people are looking for more suitable furniture options. Bulky furniture not only occupies more space but is also cumbersome and expensive to move across locations.
But living in a small space does not mean you need to compromise on furniture designs. When space becomes a premium, folding furniture can be your best bet. Available in many trendy styles, it is affordable, easily available, and would add tremendous value to your home. Pre-laminated PB wood, HDPE, or even natural wood are a few materials used in making folding furniture.
Space-saving or folding furniture is in demand, as it has many advantages. In this article, we highlight how folding furniture can add value to your home.
Greater Floor Area
One of the greatest advantages of using folding furniture is the availability of space. Folding furniture can be easily folded and hidden from sight when not in use, thus leaving space for movement at other times. It makes the room less cluttered and gloomy. With more floor space available, there is added flexibility to your room arrangement.
Wall-mounted tables are excellent for increasing floor space. Mounted against one wall, the table can be opened up when needed and can be closed when not in use. Similarly, wall-mounted desks are a worthwhile investment.
Murphy bed, though slightly expensive, is another excellent choice for a space-saving furniture. Available both online and at local retailers, it can help free up floor space when the bed is not in use, allowing you to use the floor for other purposes.
Multi-functional
Space-saving furniture can be utilized to serve more than one basic function. They can also help in keeping things neat and organized. Benches, ottomans, and stand seats can double up as places for storing utility items or even hiding knick-knacks from plain eyesight. There are many varieties available, right from cushioned, padded, wooden-planked, etc.
They can also be used to accommodate additional guests. If there isn't enough seating arrangement, you can grab a couple of folding chairs and make your guests comfortable without much fuss. Folding beds help create additional sleeping space for your guests and can be tucked away when the guests leave.
Wall-mounted desks can double up as a cozy nook for displaying artifacts or even as a snacking corner.
Also, since they are easy to handle, they can be used for outdoor purposes as well. If you want to relax at the beach, park, or by the pool, you can carry your furniture chair or tables along with you and have a great time.
Thus, your indoor furniture can become outdoor furniture too, and would look good on your balcony, garden, or patio.
Easier transportation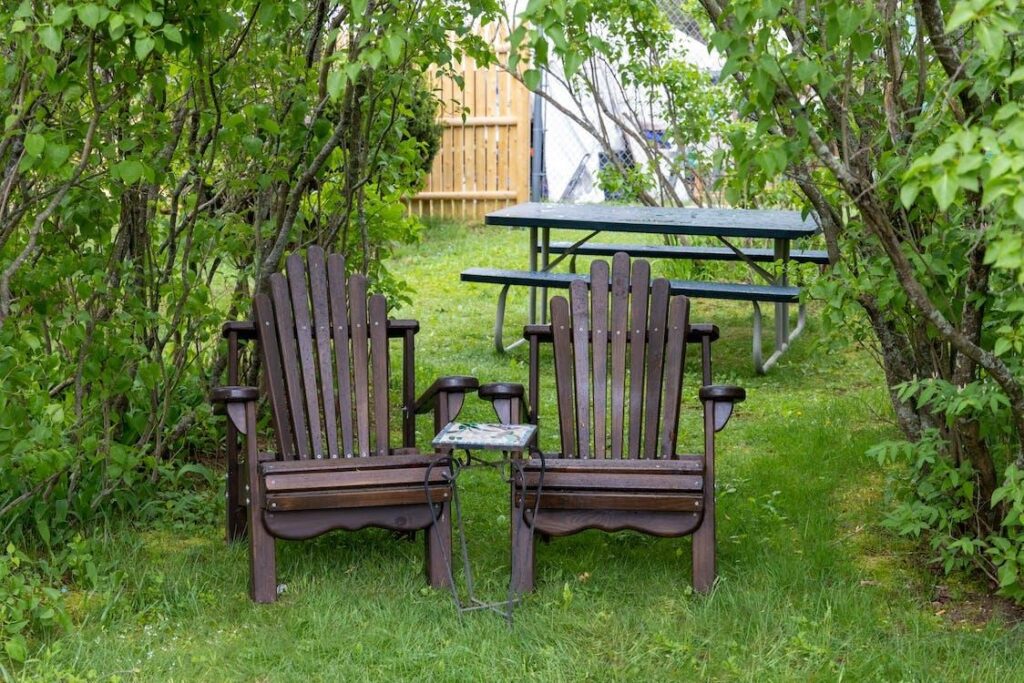 Moving houses from one city to another, or even within the same city is difficult. And the task gets more difficult with conventional furniture as they are heavy, and can be damaged by mishandling.
This is where folding furniture comes to the rescue. Folding furniture is handy and lightweight, and can be transported easily without many hassles. Since it occupies less space after folding, the transportation costs are also marginally reduced.
Budget-friendly
Fancy and stylish folding furniture despite being a late entrant is gaining popularity in India. It is available across a wide price range. It is cheaper than bulky conventional furniture and you can select the furniture depending on your budget.
Folding chairs, tables, beds, dressers, etc can be easily purchased online or from the retail market.
Ease of storage
Another great advantage of purchasing folding furniture is the ease of storage. They can be easily stored and they occupy less space on folding.
Chairs are one of the most used furniture items. One can never have enough of them! Good quality chairs that can be folded are worth the investment as they would be long-lasting, easy to store and help open up more space. When not in use, they can be folded up and stored in the garage, attic, or store room.
Fashion Statement
Folding chairs, and tables, are available in various trendy designs, patterns, and styles. You can choose a design complementing your existing décor, or go for a mash-up of styles and create your own signature style.
Pull-out mirrors and sliding dressers are not just great space savers, they also enhance the aesthetic appeal of your room. A trendy folding table for work or study is a smart way of creating a compact corner.
Since folding furniture is easy to move around, it gives a lot of flexibility in room arrangements. You can easily rearrange your décor style and give a new look to your living room or bedroom.
Folding furniture is not only functional, but it is also aesthetic and appealing. It's a smart way of making the best of your living space.
If you are looking for customized space-saving ideas or designs for your home or commercial space, reach out to us.